One of the first decision in planning an Overland journey through Africa is what mode of transport are you going to use! I have met people who have travelled just using public transport and hitching, while a cheap way to travel it involves lots a waiting around and not having the flexibility to visit place when you want, or for how long.
---
Cycling is also possible, [as is walking!] arguably this is the way that you will experience most of life in Africa, I am a keen cyclist, cycling ever day to work in central London. I also have been cycling in Africa, in 2001 I cycled in Kenya, raising over £2000 for Charity – this time I want a different challenge and experience – also it is far easier to travel in a group in a motor.
I have chosen my 1989 HJ60 because Toyota's of this era are probably the most capable vehicle in Africa. There are alternatives, including Landrovers, which have been used many people before. The Toyota is a bit bigger, more comfortable, more powerful (at my price range!) and probably more reliable. There arn't many HJ60's in the UK now, they cost around £45K new – and didn't sell that well. Most that are still around are on farms rusting away nicely! Mine (aka the CumTruck) had 149K on it from new. The HJ60 is from the same era as the Toyota Hilux pick up truck that Top Gear tried to destroy.. they are seriously strong!
Specs of my HJ60 are as below
2h straight 6 diesel. It has simple mechanical injections with no Turbo (less to go wrong!)
24v electrics [NATO spec.] it has two 12 volt batteries, in parallel. More volts means that less amps are needed to turn the big old diesel over. Does make buying light bulbs etc a bit more intersting! I'm also looking forward to fitting my 12v alarm to it…
All round leaf springs (no coil springs here!) it doesn't handle that bad.. It also has a 2″ lift making it a bit interesting to get in and of.
It has switch-able 4×4, most of the time it drives in 2wd (rear wheels) then I can engage high ratio four wheel drive (4wd) via and electric button – this is good for sand and snow. It also has low ratio 4wd (via an extra gear lever) good for mud and hills. The truck has manual locking front hubs – this means that when I'm not in 4wd I can unlock the hubs from the drive shafts (so they don't turn) this can save (apparently) up to 20% in fuel.
I plan to rebuild the landcruiser before leaving – to make it as reliable as possible and helping me understand how things work in the event of a breakdown.
Here are some pics in its state pre-rebuild!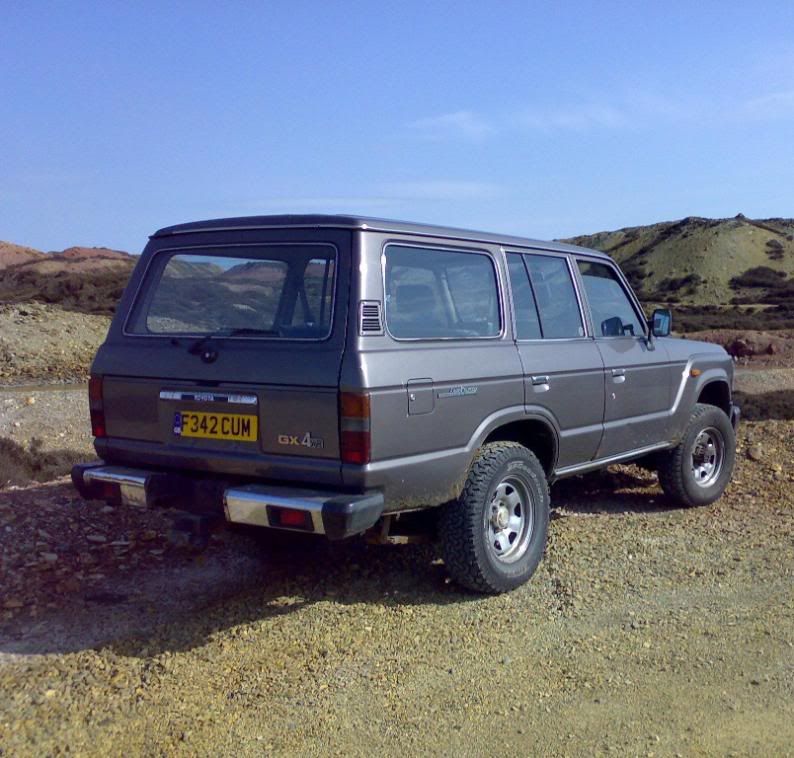 Lots of space in the back!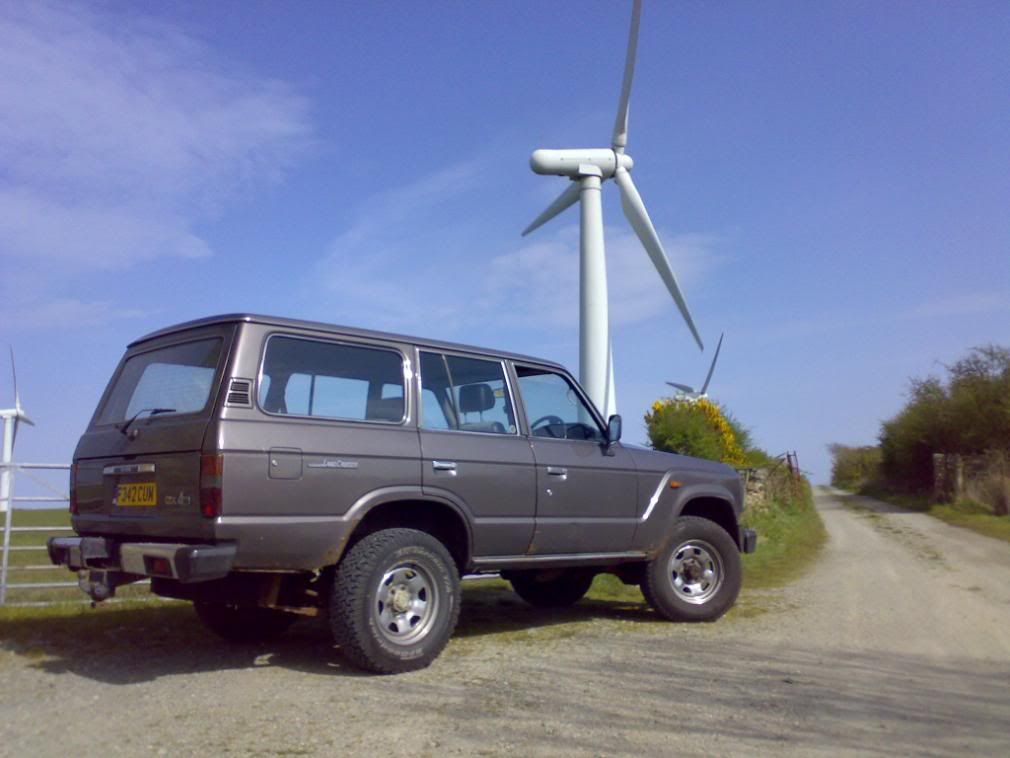 Wind powered Landcruiser?
Muddy landcruiser at Sunrise festival, it was the perfect car for it lugging SolarAid kit around..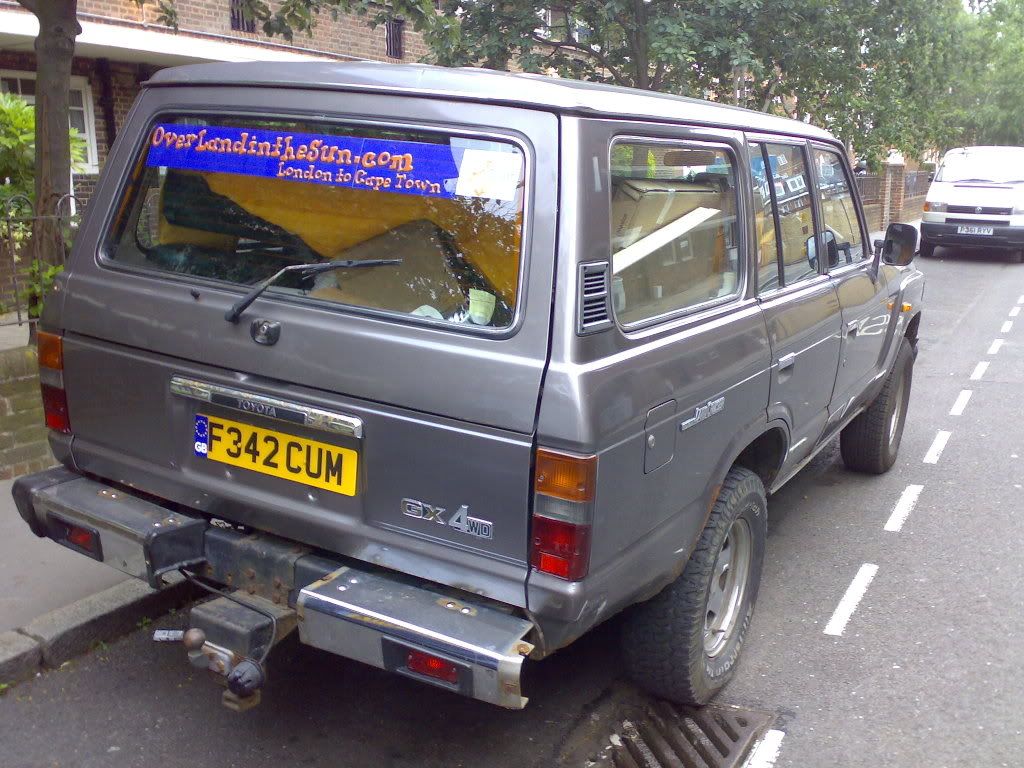 Cumtruck all filled up with Solar Panels ready for Glastonbury festival, with SolarAid
Making my old [unreliable!] Volvo look small
2h diesel, used in fork lift trucks and pan African landcruisers.
No timing chain or belt to slip or break, just old fashioned pushrod gears! Note the massive space under the bonnet for the turbo as in the rare 2hT