So here we are. Taba. Egypt. I sit here thinking to myself what are the main things that i have learned so far. I think how people are essentially all the same. We all seek above and before all else these three things: sex; food and warmth.
But there is one more thing that is neither above nor below these simple prerequisites, something that is so deeply tangled with these things and so deeply different. It is the unexplainable pleasure of watching the sun set, it is that magical moment when you glimpse the short bright life of a shooting star, it is the warmth of sharing a space and a time with a person so beautiful on every level of an infinite amount of levels. It is this almost unquenchable thirst that drives us to climb the next mountain, to gaze at the stars in wonderlust and to open our hearts to all vibrations.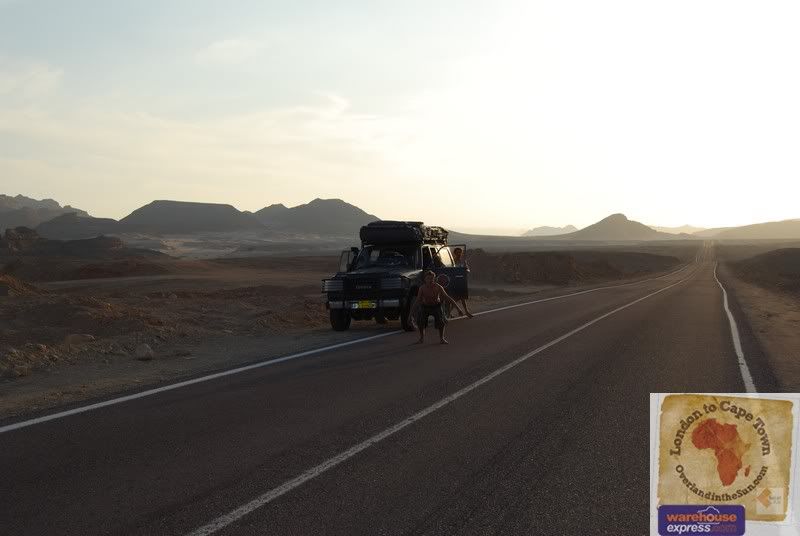 ---
Just by sharing a few mispronounced words and looking into the eyes and hearts of people we have all too briefly run parallel with during our motions it is hard not to feel the kindred love and attraction to experience. To learn. To evolve. Our minds always want to find. Something. And our minds are very adept at finding things to search for. In the streets and down the roads of Tripoli the mind is sold the dream of designer clothes, watches and made to spec cologne, in the hot springs of Siwa the mind finds warmth in lazy days and hazy mornings and living in a bedsit in Blackpool the mind finds computer games, pool and fast food.
I think to myself how much distance and time we have already covered but it still feels about one day and about one step away. Life is lived breathe by breathe. Each instant received for what it is and returned for what it is not. Moments spent thinking why does the touch of your skin amaze me and the shape of your smile make me crazy for kisses. Moments spent staring across the mountain tops wondering why does this view make my heart move. I realised that I am looking into the wrong end of the telescope to find the answers. I realised that the question is not why do these things move my heart but simply where can I go where my heart will be moved.