Port Sudan and the Red Sea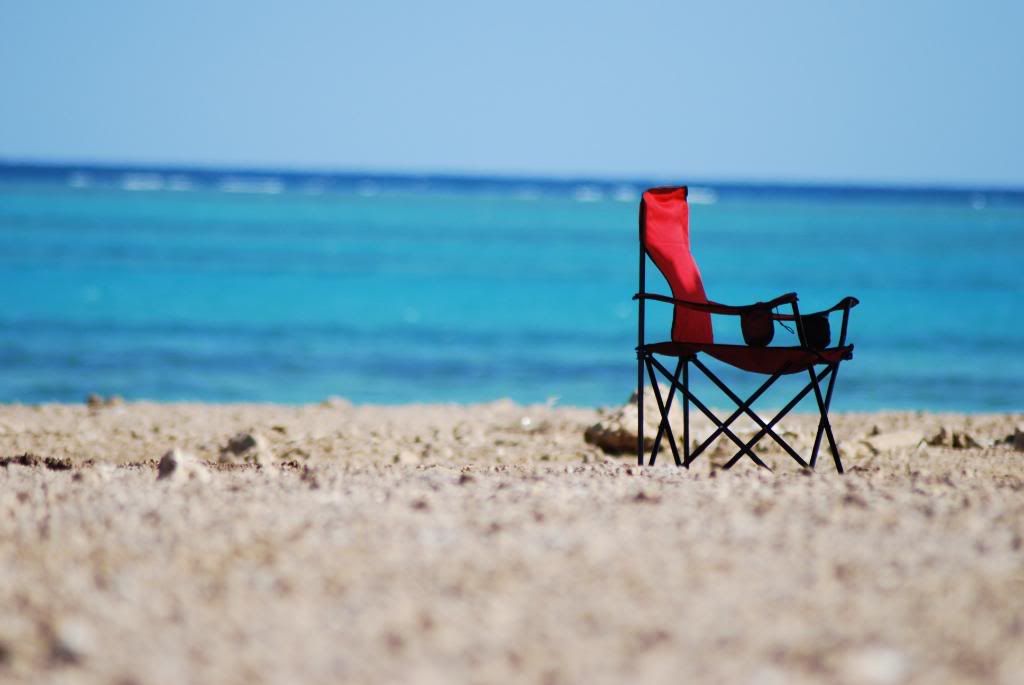 I love scuba diving, it is an amazing feeling to glide along underwater – whith just the sound of your breathing observing all the aquatic life going about its daily business. Just off the coast in Port Sudan is a real part of dive history – Jacques-Yves Cousteau underwater experiment -the Conshelf 2 – I just had to go! We all love the sea so convincing the others wasn't hard. It was also Amal's and Remo's first trip to the sea (salty water?!) After meeting some more friends we heading for the beach to camp.
It had actually been raining in Port Sudan so the tracks to the beach where a bit interesting to drive through, kind of a mixture of mud, sand and crushed up coral forming a slowly setting concrete like texture. Must remember to close the windows when drive diving through big puddles…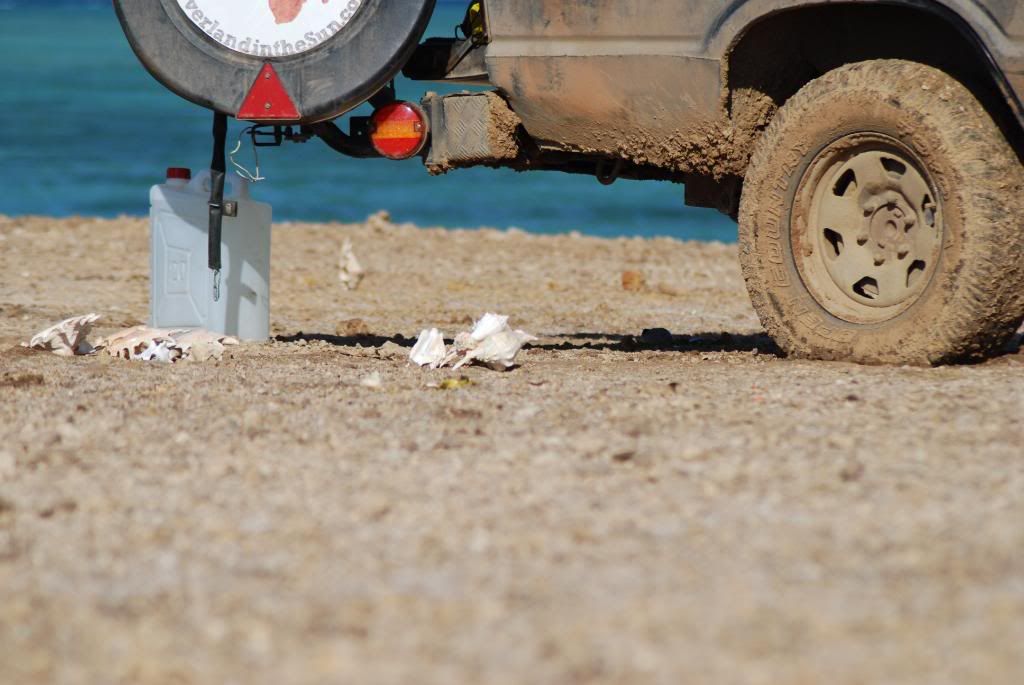 We had an amazing few days on the beach, swimming in the crystal waters – admiring all the washed up sea shells and swimming out to the reef (about an hours swim / walk each way) and snorkelling. We had the beach to ourselves apart from the odd intrigued local on a camel wanting to charge their mobile!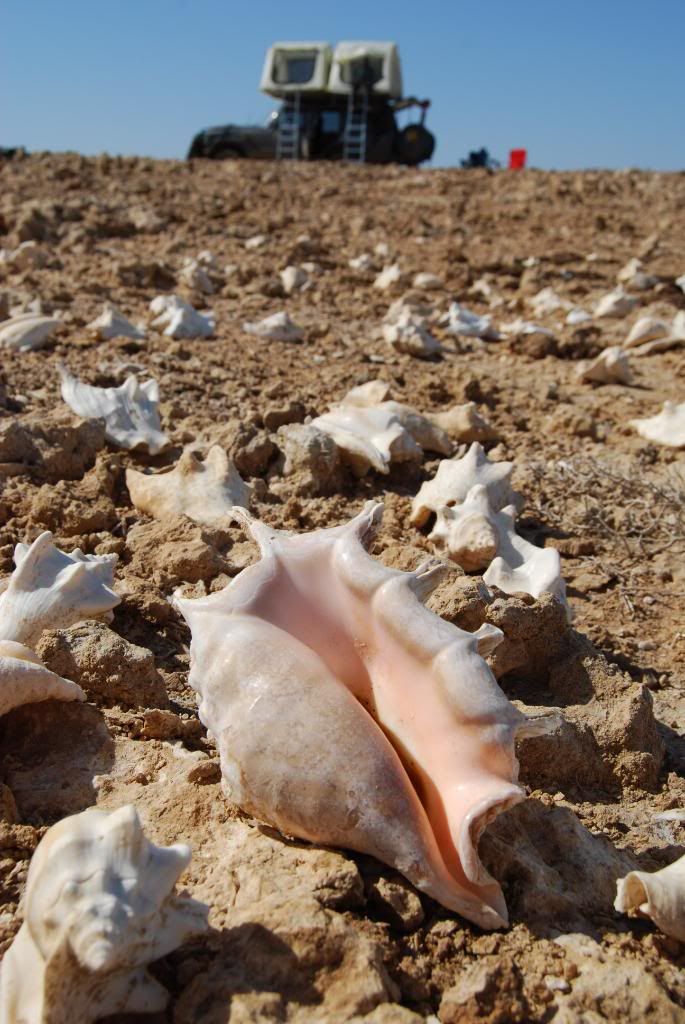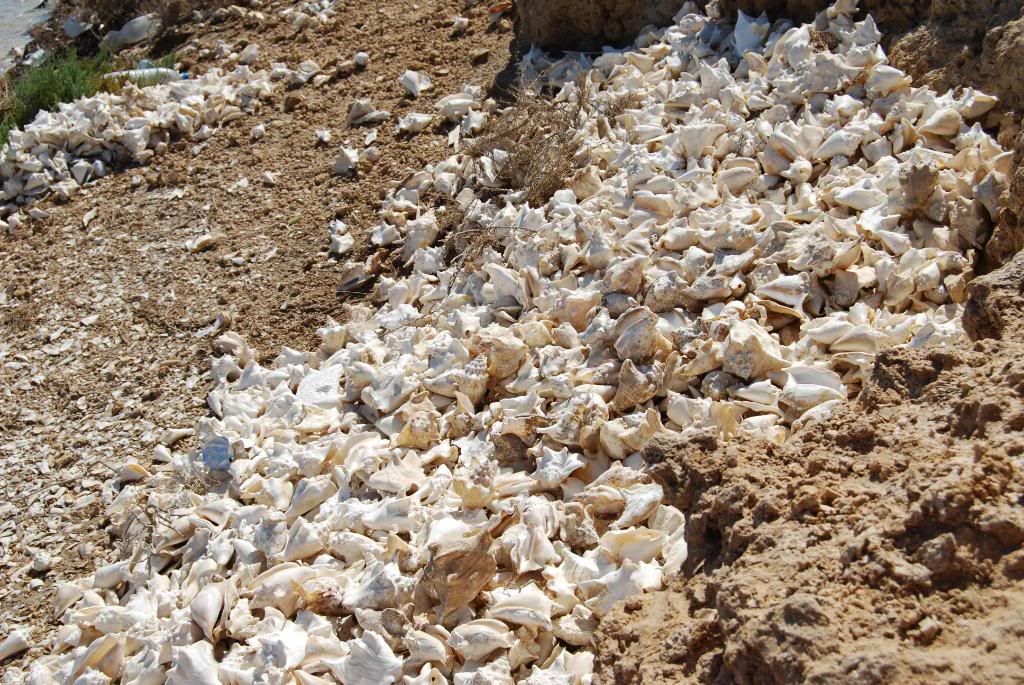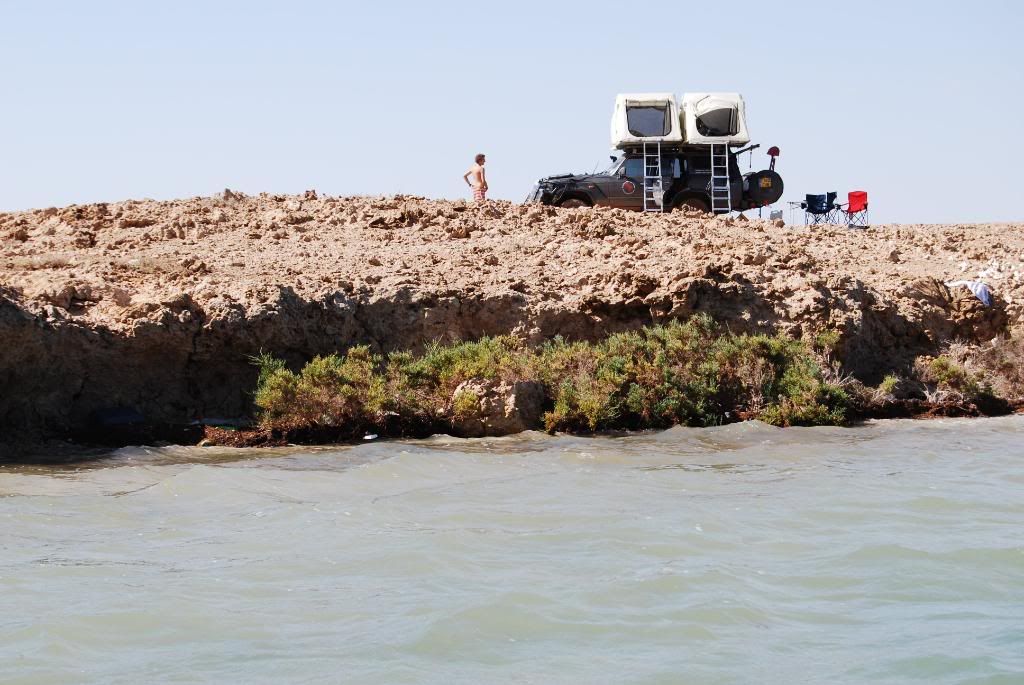 On the last day I went scuba diving on conshelf 2 – and amazing experience just me and an old Sudanese guide (who didn't know many of the Padi hand signals!). After the commercialisation of Egyptian diving – this really was a completely different experience! Sadly I don't have an underwater camera, but we were able to scuba around what remains there – you can swim right into the garage and the coral all around is pristine.
It was pretty hard to find somewhere to go diving here – Emperor diving which used to have a base at the Hilton hotel have pulled out of Sudan due to issues with the government. The Aroos holiday camp appeared to be no longer in action. If you do find somewhere to dive here – check the equipment thoroughly and don't expect the guide to do any more than give you a full tank. The equipment in the place I went to was pretty new, but there was little fresh water to rinse it after so I don't know how long it will last!
Port Sudan is different to Khartoum – a little more organised and stunningly beautiful with the mountains in the background. It is one of Africa's most important ports.