According to my phones GPS, in the Nuba mountains we are 5150KM away from Cape Town and around about 5200KM away from London. It is also the point where the Sahara finishes and a different Africa starts, you can see it from a satellite image of Africa. While not in South Sudan it has long been an area that has had much conflict – we believe that while not the first tourists to the area we are one of the first to travel in our own vehicle, which always gives a different perspective (mainly that we stick out a lot more!)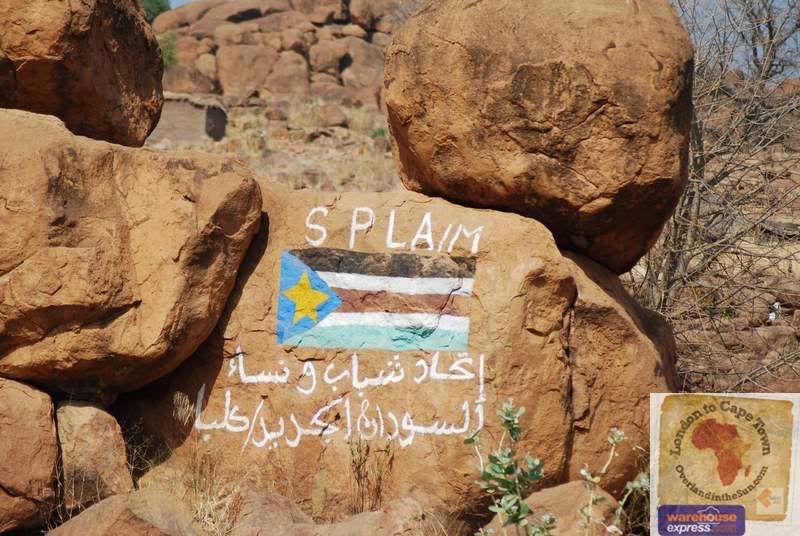 I'm sitting in the back of the car on the way back to Khartoum bouncing along- Sorting this article has taken me the best part of 5 hours so far! – with connections coming and going…Other articles on Sudan will follow in the next few days.
Currently the area is not part of the devolved South that is subject of next years referendum on independence, it is, however largely controlled by the SPLA/M. It is said that there are 99 mountains in the area each with their own tribe (yes I also want to make the 100th and call it my own!) but this doesn't even tell the full story. Nuba is very similar name to Nubia, in the North towards Egypt – there is a reason for this; when the Aswan dam was built the land of the Nubians was flooded, the Nubians moved all over Sudan, some to Darfur but many to the mountains here – and so they became called the Nuba mountains.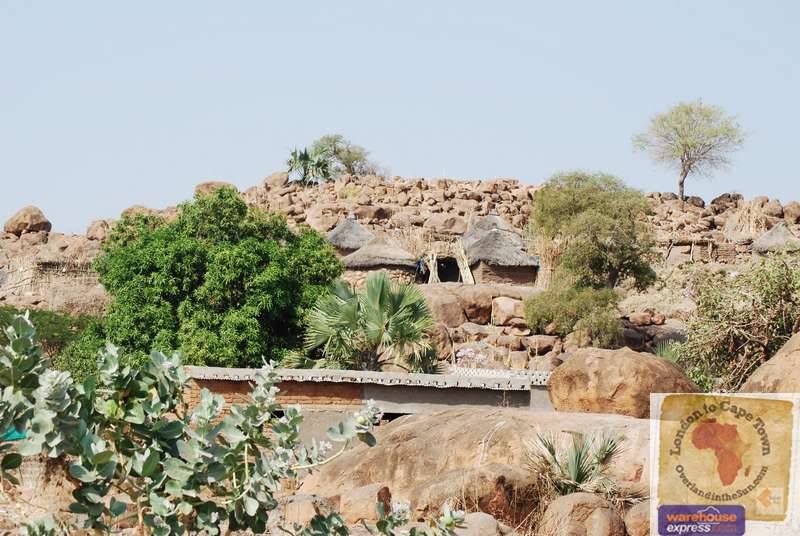 The area is a melting pot of different tribes from all over Sudan, its proximity to the South means there are many families who have tried to avoid the war there, people from Darfur, Nubia and the rest of Sudan.
When we left the UK I really didn't think it would be possible to visit the Nuba mountains, perhaps we would get as far as El Obeid, but probably not any further. However with "Amal's friends in useful places" we were able to get all the correct permissions and do a little triangle from El Obeid. We visited Dilling, Kadugli (now the Capital of South Kordafan and where the tarmac road ends) and then via a rocky track to El Lagowa follow by a slightly better track to El Fula followed by a deeply dug sandy track from El Fula to El Odaiya (from where you can travel to Darfur) and on to En Nahud where we joined tarmac again.
This little trip was only Ryan, Amal and I – Shaun decided to stay on Tuti doing a bit of English teaching.
It is nice to seen greenery and mountains after the flat land around the Nile and Khartoum, it is also full of animals; cows, goats, sheep, camels and plenty of spectacular birds. I think there is also a certain amount of game, but no big cats like Dinder anymore (though there probably was many years ago). In some ways it is more European, the tree lined roads of Dilling reminded me of France and Italy, while the red brick buildings are very English! (but wouldn't pass Part L..or P or any other letter of the Building Regs).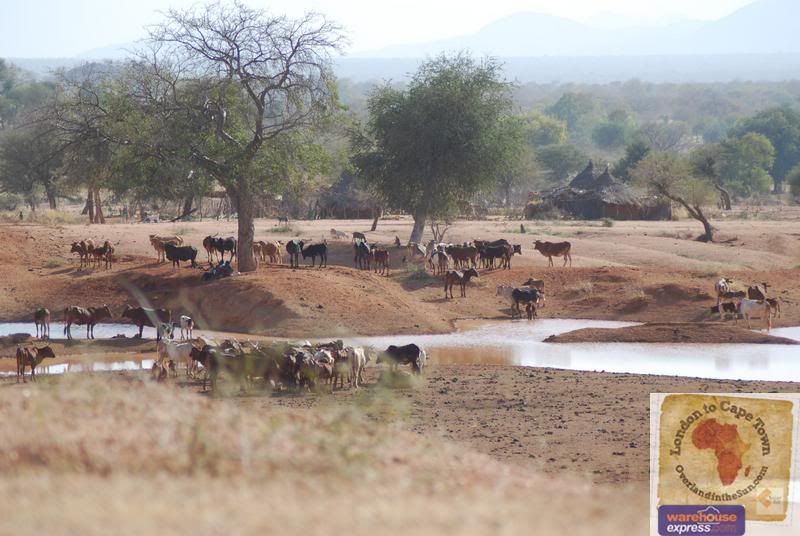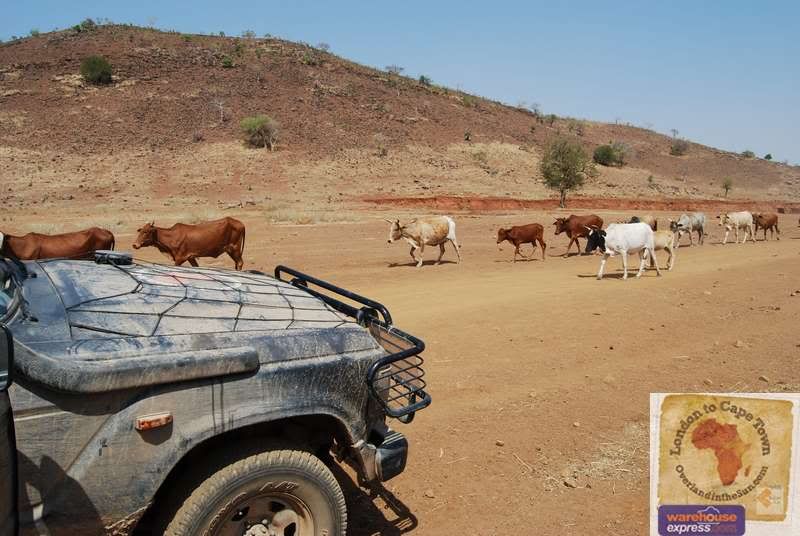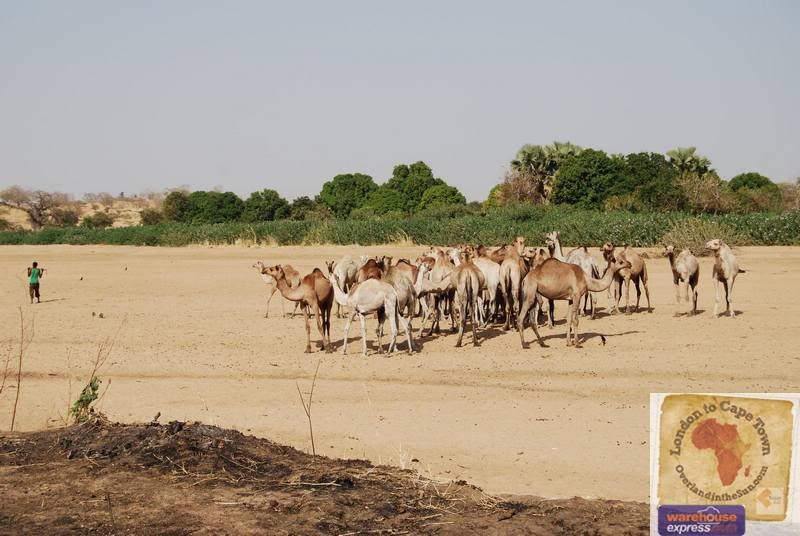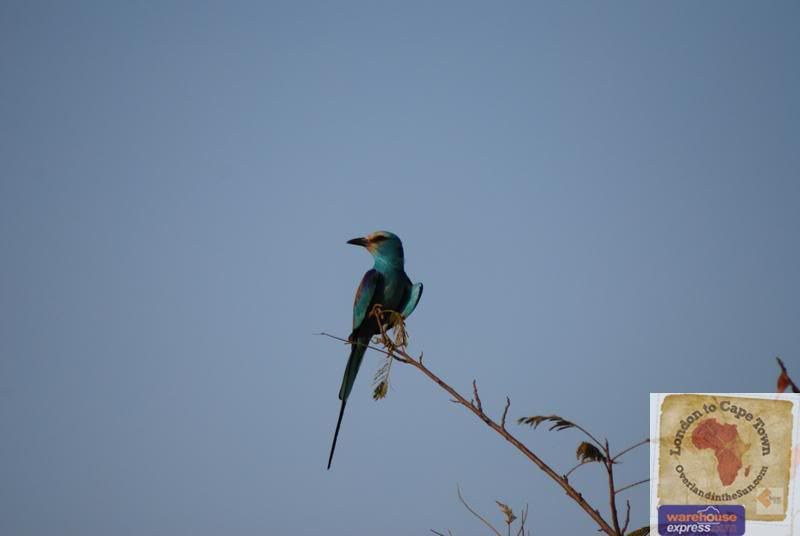 I never seem to know what is going to happen when you arrive in a new town, in some places you become an item of curiosity for all the local children who examine your every move or you are welcomed and generally left to your own devices. In Kadugly it was the latter – people where friendly but we where free to wonder around; visit the market, buy bread from the bakery. People just seemed to think we were from Aid agencies. Amal took another landcruiser (all taxis around here are old landcruisers as the roads are so bad) to Talodi to visit family – we were unable to go as the road is not safe for us – she reported that there where 6 check points on the two hour journey, but Talodi is very very beautiful! Local Ministers assured us that a new road would be built in the next 6 months. I have no doubt in believing them at the rate of new roads are being built in Sudan. While environmentalist may groyne at the prospect of a new road being built, there does seem to be a distinct correlation between Tarmac and the end of conflict in this area. Better communications really do help.
While Amal was in Talodi we got a tyre fixed and wondered out of town (after being escorted to the police station to have our papers checked), finding a stunning camping spot, just by the mountains.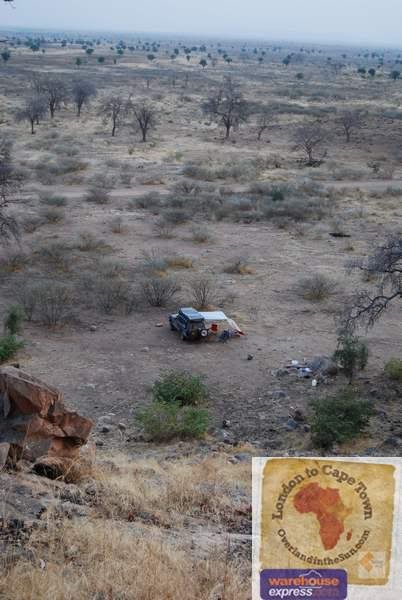 The next morning was one of those days when I knew it would be a good thing to get up early and remotely wake up before the visitors arrived.. which indeed they did! Local kids on their way to school, old ladies off to the fields, local army men wanting to charge their mobile phones (Solar panels seem to equal request of mobile charging everywhere in Sudan) as well as teachers from the local school and a village elder who informed us that our lights had concerned some people the night before. Lights where clearly linked to people involved with the fighting in the area. But after showing our "magic" papers, all was well.
On my Nokia N96 GPS the road from Kadugli to El Lagowa looked realtively good, but on the Michelin Map it warned us that it was not passable in the wet season. It wasn't the wet season so perhaps it will be fine?! Well Michelin are correct about the condition, but without the Nokia we wouldn't have found the small track! The road was rocky with some steep dry river crossings, lower vehicles really would struggle on this track.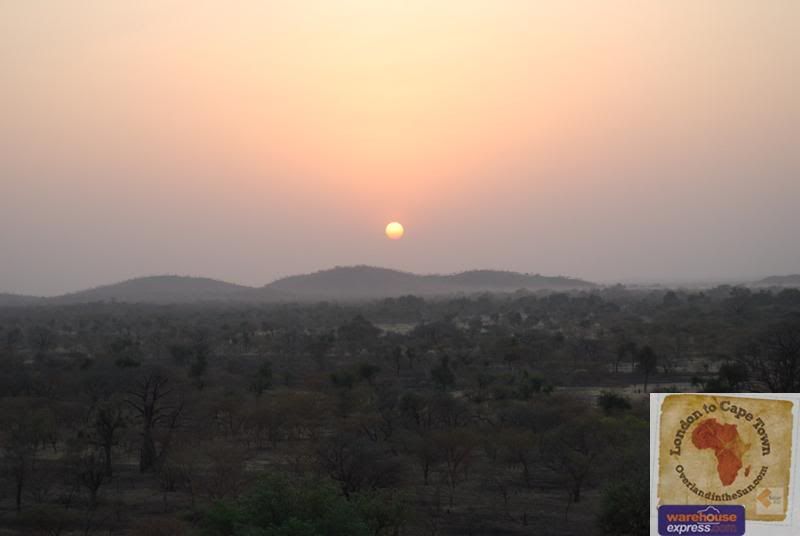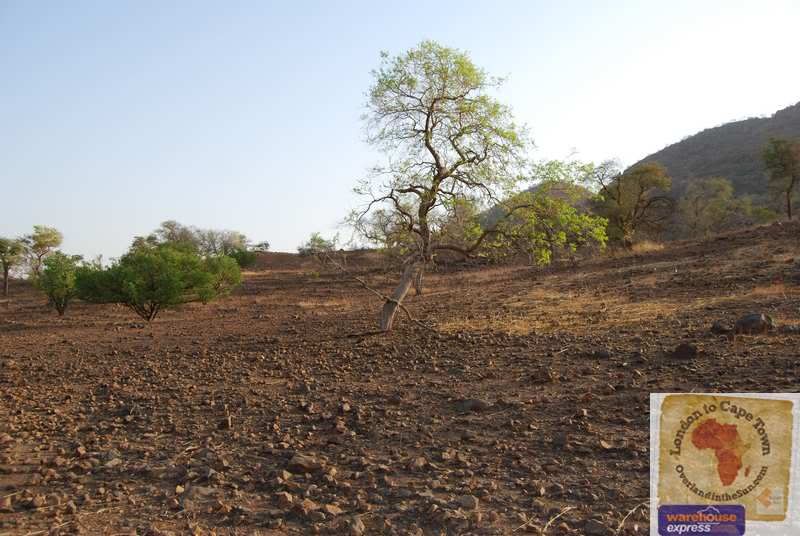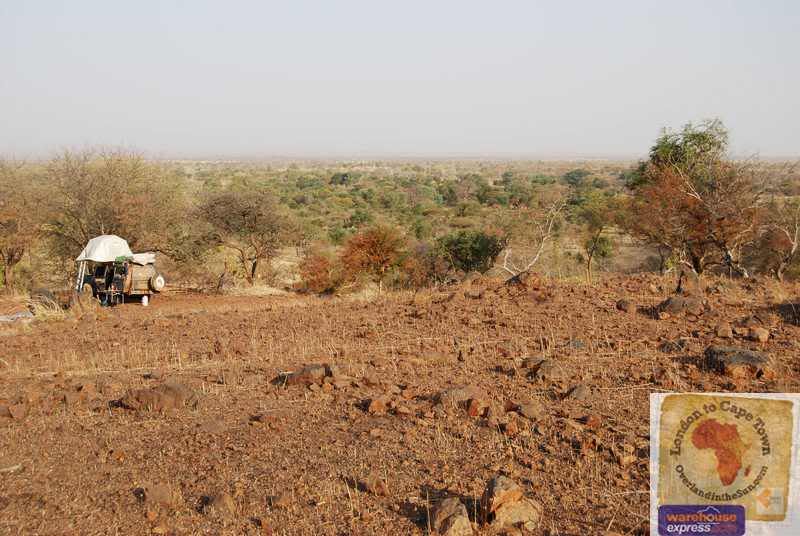 After camping on the side of a mountain (yes I really did drive up the side of it!) we arrived in El Fula the next day. El Fula is one the those proper towns in the world (a bit like Siwa in Egypt) where everybody drives around in Landcruiser 60's like ours. (O.k some people seam to have little Sudanese made Hyundai's as well). It is always good to open the bonnet in a place like this and point to the solar powered cooling fan and power steering, people immediately seem to understand it and think its a good idea (they also like the big fuel tank and spare wheel carriers…). Our 60 landcruiser was the only one that didn't have every panel dented, we would find out later why!
It isn't just landcruisers in El Fula, the leimon aid (the lemons and limes are the same thing here) is seriously thirst quenching (it is hot here, even for Sudan 40+c) and the local yogurt is particularly creamy.
We picked up Micheal who needed a lift to En Nahud and carried on north. After El Odaiya the track became very sandy and a lot bigger / heavier vehicles had passed down it. After a quick puncture change (getting good at changing wheels!) we were told there was a track "just over there" that is better for smaller cars – erm well maybe. The steering felt a bit odd, so thinking we had another puncture I stopped to have a look – big mistake. We didn't have a puncture, but when I tried to go forward all the wheels span – the whole car was sitting on its axles! After a lot of jacking up and digging (with lots of help from Micheal) we were free, it appears that to drive down this track you need to drive at least 30mph while steering from side to side trying to keep at least two wheels with good traction! Sliding round corners through inches away from trees I understood why all the landcruiser in El Fula are so dented, once false move and the whole car could easily overturn. It was a bit like down hill skiing avoiding all the gates! We made it to En Nahud all in one piece and I felt like I had done a full upper body work out for the last few hours!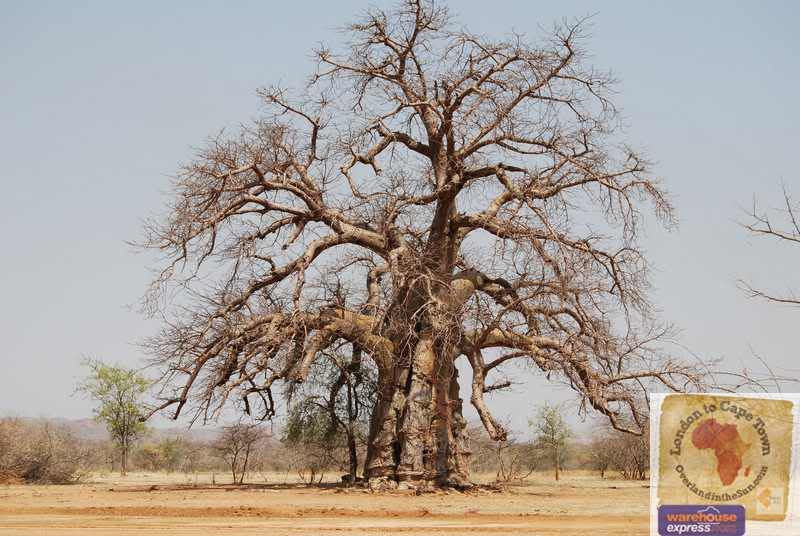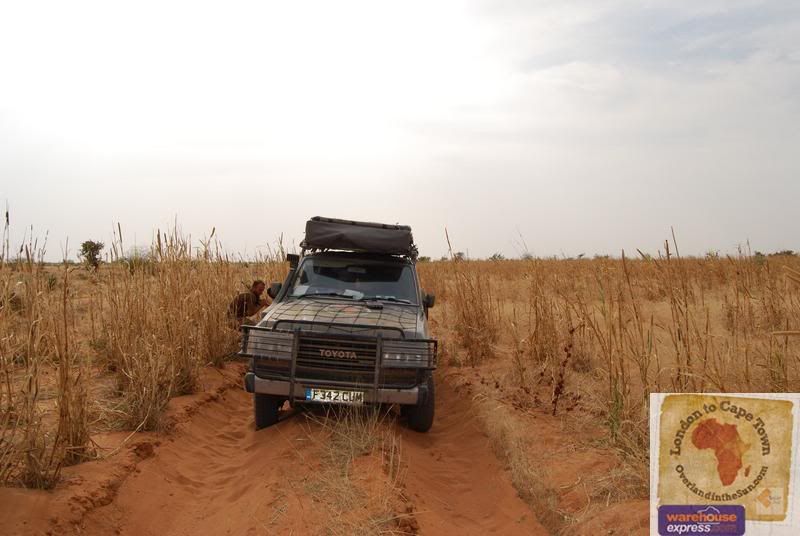 It was a very Sudanese trip, a car full of people from all over (Michael from the South, we gave a lift to man from an Arab tribe, Amal, Ryan and I) all singing along to some good music while sliding through the dust!
By the time we got to El Obeid the car had shown up a few little problems here and there (read it here) probably down to the heat and extreme driving but we were still mobile.
Amal's University of Juba network continues to El Obeid and we stayed with Richard and his family. El Obeid is an interesting town, much of its money is from Gum Arabic – but it is also famous for its Catholic Cathedral. Going into the 1960's building feels strangely like being in Europe, but of course it has a Sudanese twist!