Libya was in the western news a lot before we left, Mohammed Al Magrabib had been released from a Scottish jail for is apparent role in the Lokerbie bombing (something which I just about remember). He had been greeted by what seemed to be a hero's welcome back to Libya. It was also Gadafi's 40 anniversary of being in power.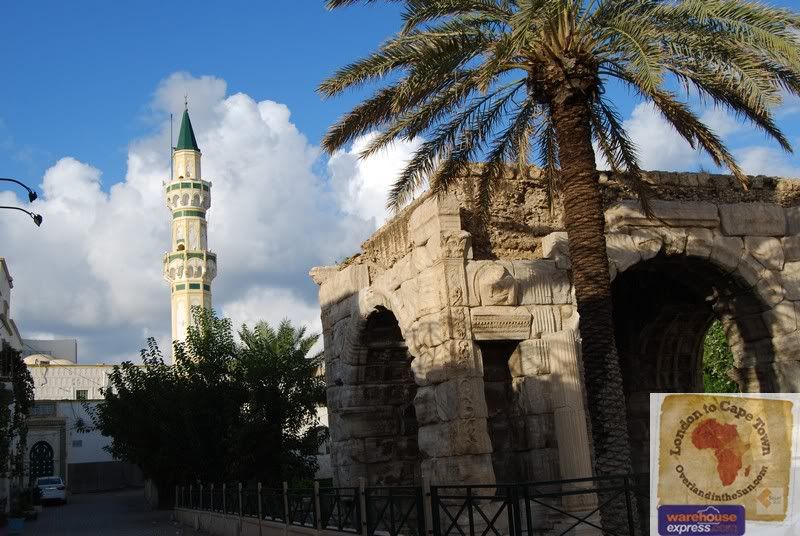 Libya intrigued me, was it really like the media portrait it? Would we see any women? Would we actually get visa's? Would we be welcomed?
The guide books make you feel that Libya is almost impossible to get into. While it would have been impossible without the services of our guide – it took much less time to enter the country with a vehicle than I thought.
Even a kilometer into the country it was very different to Tunisia – it felt more like the Africa I had visited before. Things were not so organised! Road signs where almost non existant (and in Arabic) so already we welcomed the company of Masoud from Temahu (our Guide)
Being a car bore, the first thing that struck me where the amount of US market cars – cars which are not readily available in Europe. I thought this was odd, particularly as Libya and the USA Governments where not supposed to be the best of friends. Perhaps there was a better relationship behind the scenes than there was in public – something to do with oil?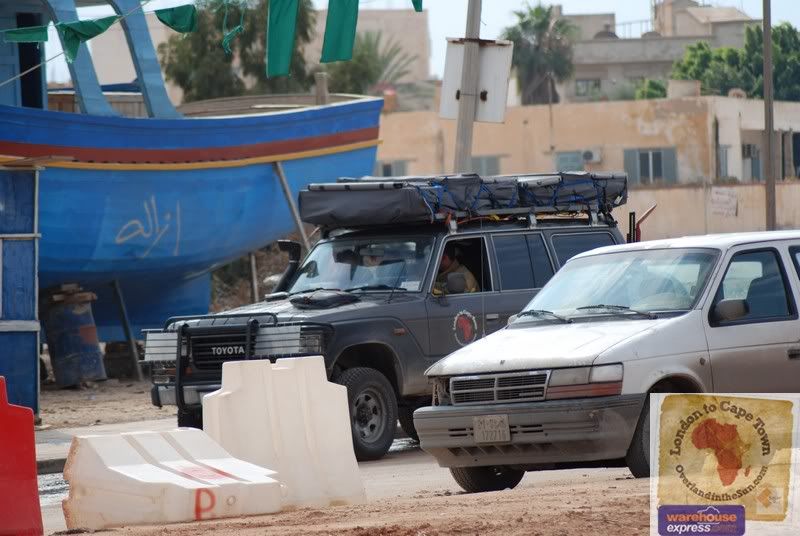 On this trip we will visit two counties with large oil supplies – Libya and Sudan, will there be similarities I wonder? Interesting both countries also could have huge potential with Solar – but we didn't see much in Libya (though Masoud informed us there were some installations further south)
Fuel was one of the first things we sought – I had tried to get the tank as low as possible in Tunisia ready for the promise of high quality and cheap Libyan diesel. Our 165 odd litres cost around £13. Not only is it cheap – but it is also high quality, high quality fuel makes a cleaner burn, better for the engine, producing less emissions and reducing fuel consumptions. The landcruiser felt noticeably more powerful after the more expensive Venezwaylan fuel in Tunisia.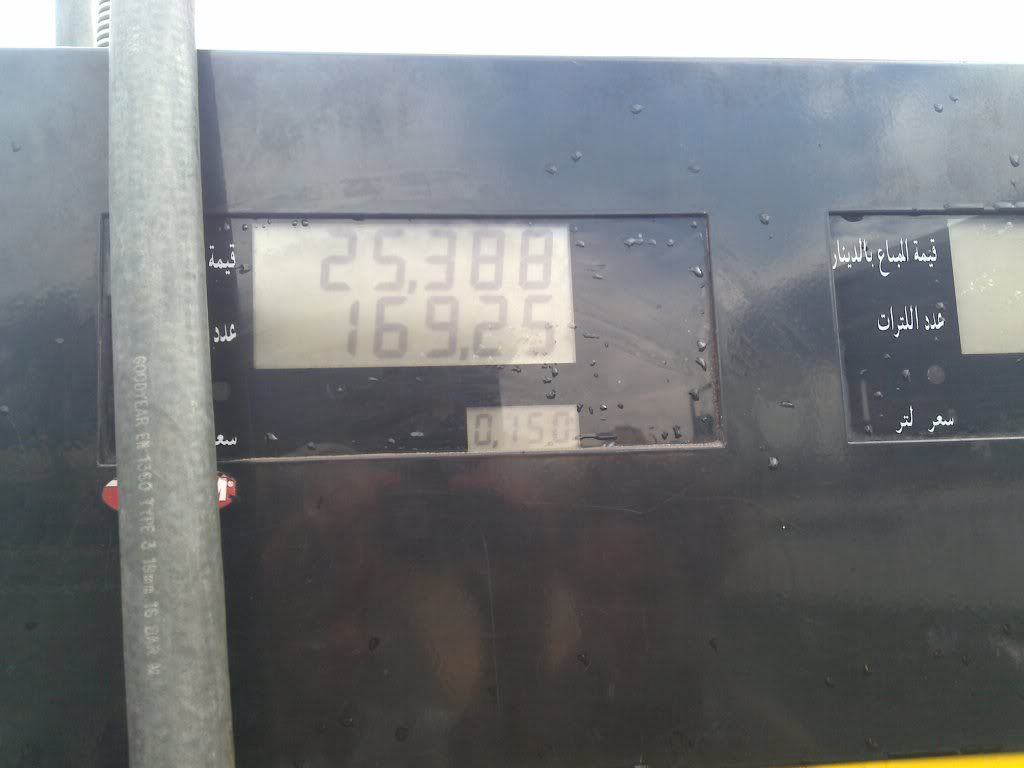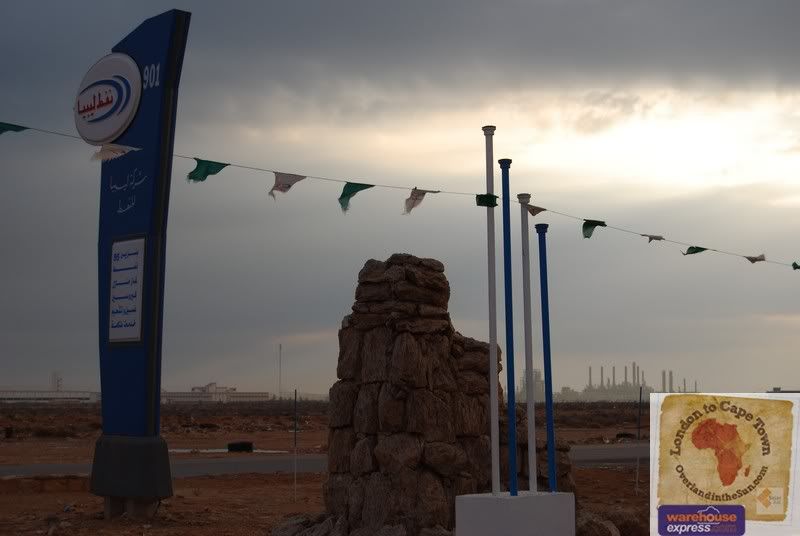 Over the centuries Libya has been ruled and influenced greatly by what is now Italy. It has some of the best Roman remains in the world and we were able to discover them hardly ever bumping into other tourists. The Italians have also left the mark in a number of other ways – coffee, clothes and driving all now given a distinctive Libyan twist!
Libya was certainly starting to exite us, the Roman sites of Sabratha, Leptis Magna, Appollonia and Greek site of Cyrene where all spectacular and a joy to visit without the large crowds that you get in Italy or Greece, but I think we really "found" Libya drinking mint tea with some apple shisha somewhere in the old town of Tripoli. We were welcomed everywhere we went as family; wondering around the Souq (market) on our own, we were not hassled once. Nobody tried to sell us anything, we were just treated as the next man on the street. To me this was special, just being able to wonder around and obserb life – talk to people that we wanted to speak to, go into shops and not be imdiatly seen as a walking wallet! We hoped that if more main streem tourism did come to Libya, this laid back attitude and charm would not change. You could easily stay "just one more night" in Tripoli and then wake up oneday a find you have been there for years – which is what people from all over Africa appeared to have done.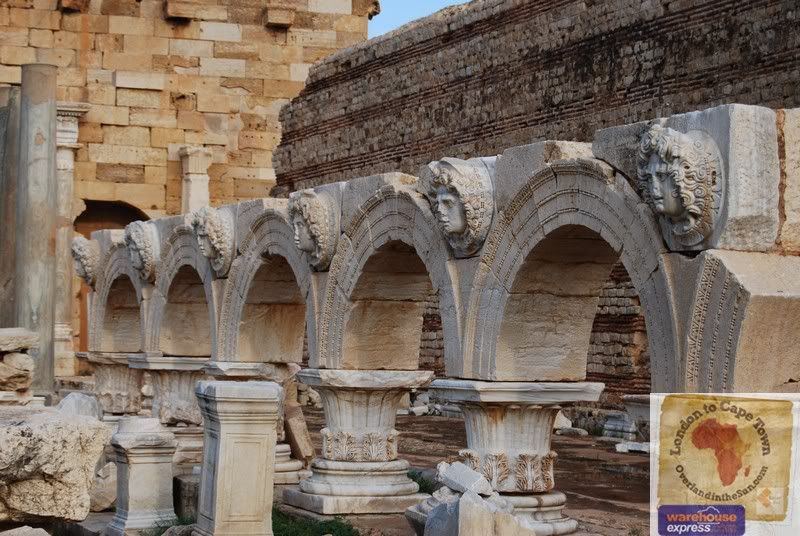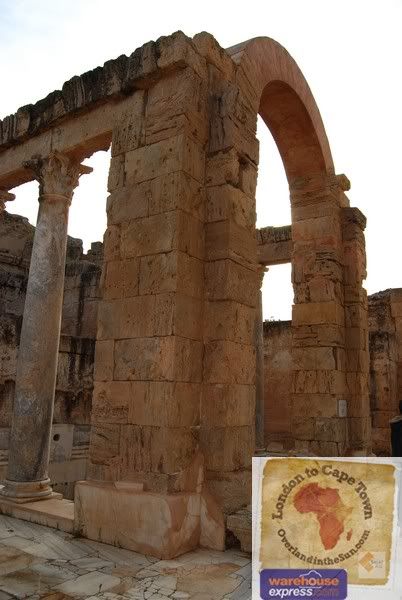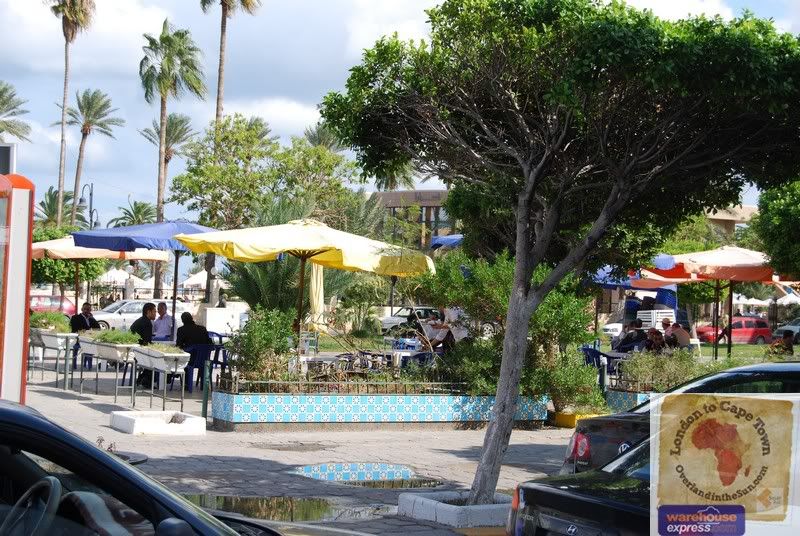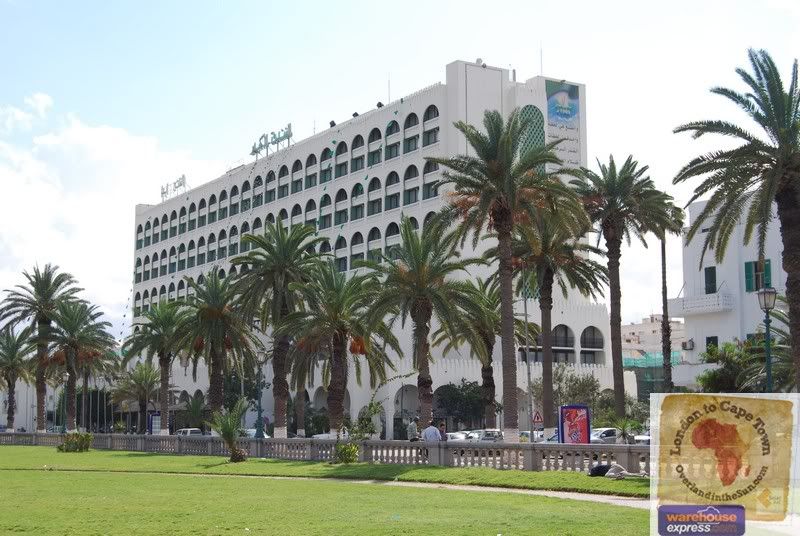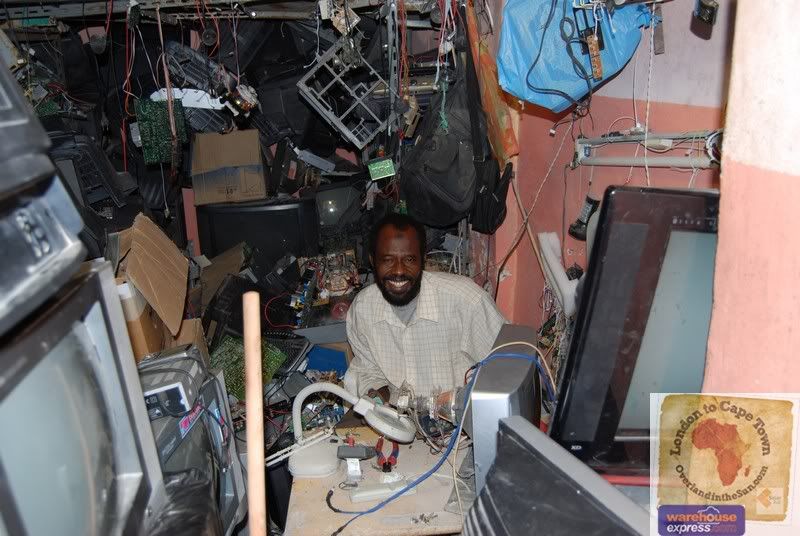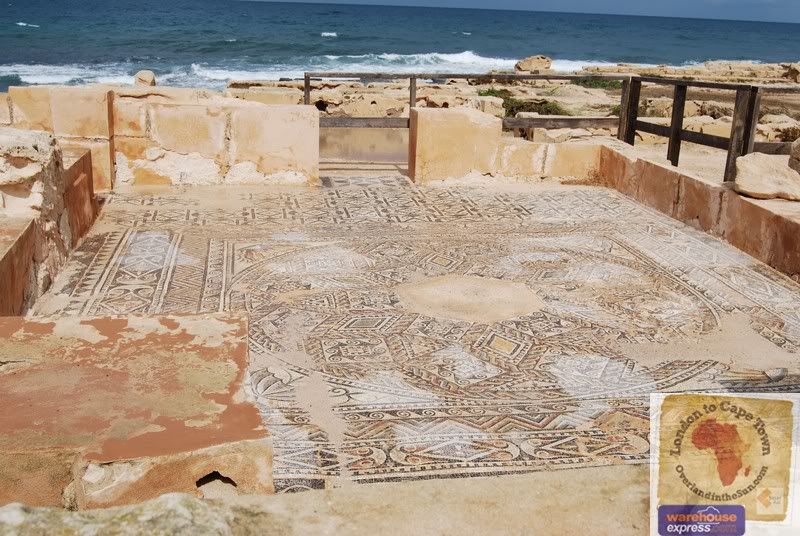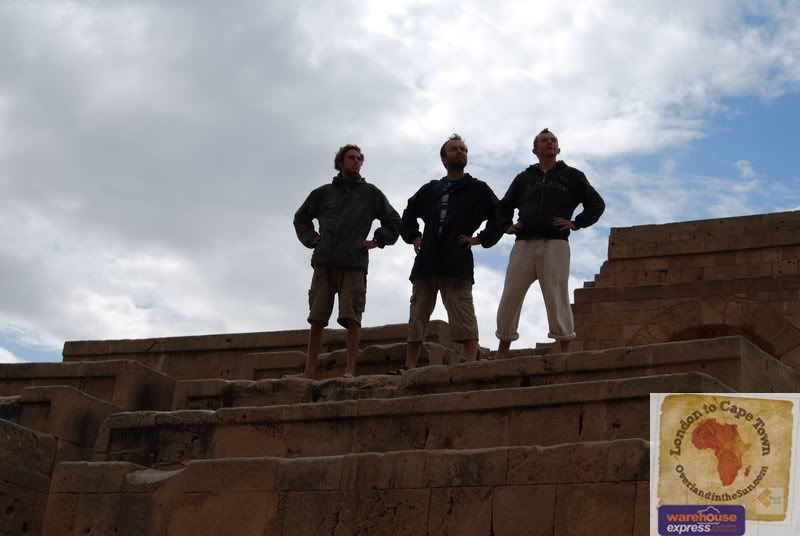 Not only was the coffee great, but we could use cash machines (which I wasn't expecting) Masoud was able to use 3G internet in much of the country. Unlike in Tunisia, the internet in Libya appeared to be completely un-restricted, something that I believe will help to remove many of the barriers that Libyans encounter everyday. Unrestricted internet means that people can discover that things perhaps don't have to be done with such tight control. Libya was certainly changing – and hopefully for the better.
In Tunisia we had the luxary of being able to camp pretty much anywhere we wanted – we found some amazing sites. Libya things are somewhat different, we weren't supposed to drive at night (many cars had no lights and road conditions were sometimes erratic – so I was happy with that!) however we had to reach certain check points by certain times and travel only on pre planned routes – which made driving at night almost enevitable, but also finding camping spots which suited our budget (i.e. Zero!) difficult. Masoud was excellent at finding us suitible camping spots, but some were perhaps less than normal including camping outside a restaurant on the main road, a old factory in Tabrouq and within a couple of larger hotels grounds. Beach camping was often possible, with the added bonus of fishing! (in the rain).
Once again the lasting memory of Libya is likely to be the people, while according to their official papers, everybody is a Libyan Muslim. In reality there are a number of different languages spoken, Berber culture is still strong, with its ancient language and secrative script there are also many people from all over Africa. In the South, which we didn't have the chance to visit, there are cave paintings of when the Sahara was lush, remains of ancient forests – some believe that the humans origniated from the area, not the Great Rift Valley or Eithopia. Much is still to be explored in Libya.
Did the western media get it wrong before we left = probably. Locherbie was at a time when there was no internet, satelite or mobile phones, Libyians simple did not know what happened. History at school starts 40 years ago, it isn't exactly "wide", there is also military service and if you are told to cheer at an event and welcome somebody as a hero you are unlikely to argue or really know who they are.
Many trans africa overlanders are not positive about the experience of having a guide with them, we do not share this opinion. Our time in Libya was enriched by our guide Masoud and the services offered by Temehu were clear and easy to follow. Just crossing the boarder into Libya with a vehicle would have been impossible without him, we probably would still be lost somewhere and would not have learnt so much about the country.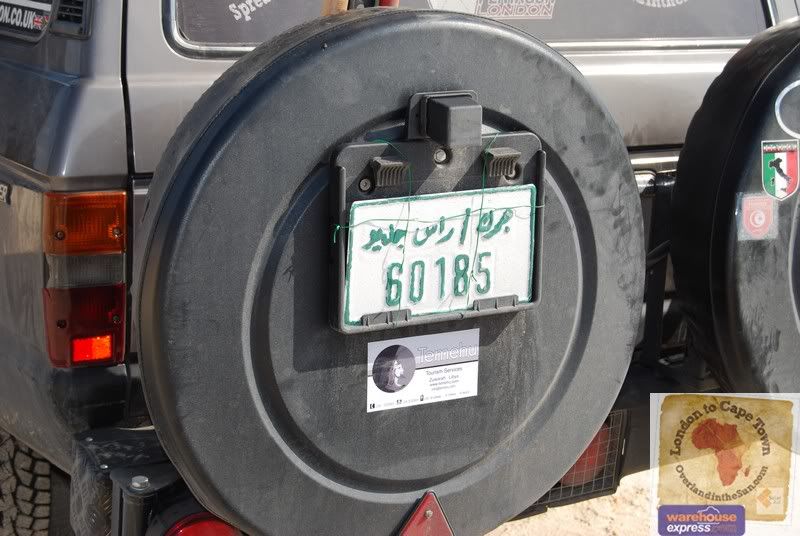 Key Facts – Libya
Solar installations; lots of potential, but we didn't see much apart from one or two mobile phone masts
Mileage 1127
Vehicles, Did you know it is perfectly possible to have an old peugeot pick up with only 5 wheel bolts in total? Beginning to see more landcruisers..
Cost of Fuel D 0.15
Coffee OMG! Awesome stuff lovely lovely lovely. Further east you go, the creamier the foam on top and they also put coffee and chocolate powder on the top.. mmmmmmm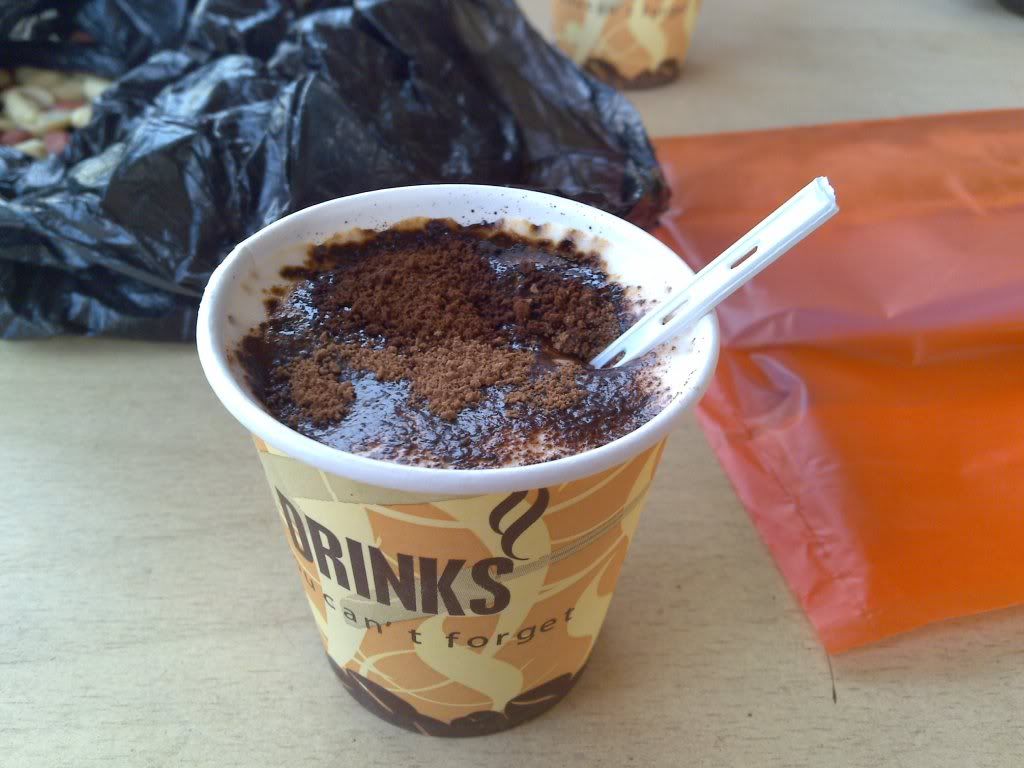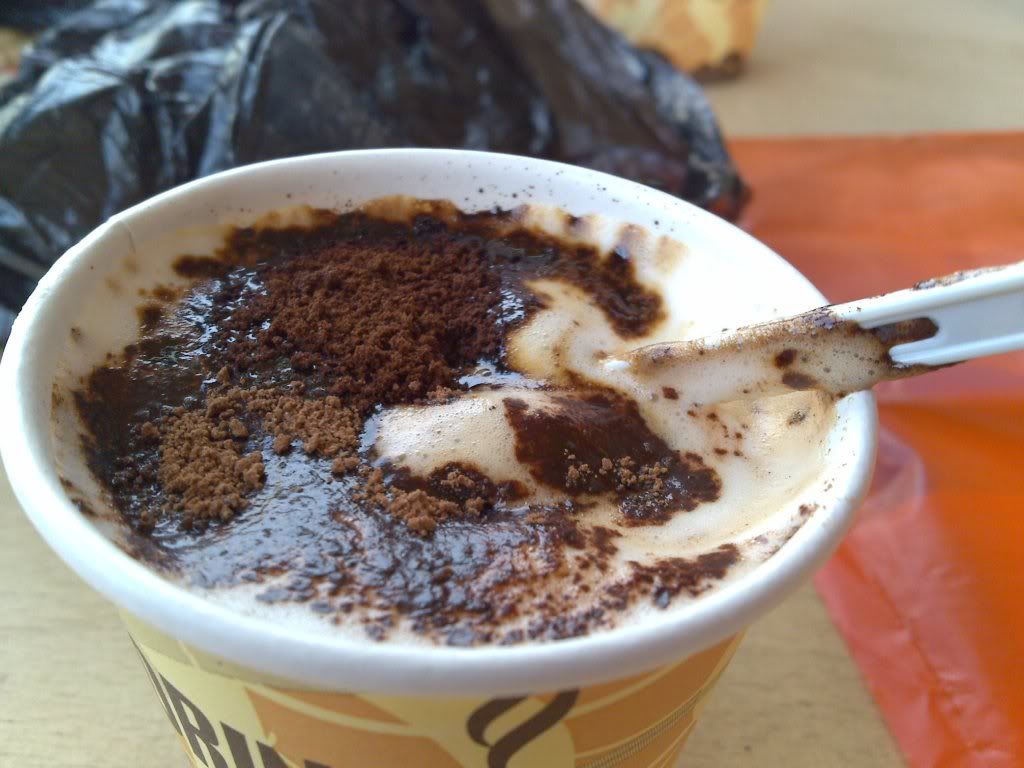 Food, Camel Burgers, other Burgers. Fish straight from the sea, chicken cooked underground, chillies
Other