I have owned the landcruiser for around 6 months, it has been mega useful for SolarAid at the various festivals that we attended this summer, but the time has come to start assessing and rebuilding the cruiser to make sure it is going to be OK for the trip.
It does have rust, but the thing is with rust is if it just cosmetic then it can pretty easily be repaired. If it is rot (i.e got into the frame – main structure) most of the truck would dissapear when trying to cut it back to find something to weld to!
Fixing the rust was one job that I didn't want to do, I haven't learnt to weld and I do not want it to fail in the middle of Ethiopia or something! The welding is currently being completed @ LAS Landrovers in Bangor North Wales
http://www.las-landrovers.com/default.htm
Er yes I realise it isn't a Landrover, but you try finding a Landcruiser specialsit in North Wales! Anyway I hear that landrovers rust a lot earlier in life, so they should be good at welding!
Read more to have a look at some pre pictures after using my Uncles Jetwash to make some Swiss cheese (some post pictures will follow later)
I think I found the cause to why my rear lights were so dodgy…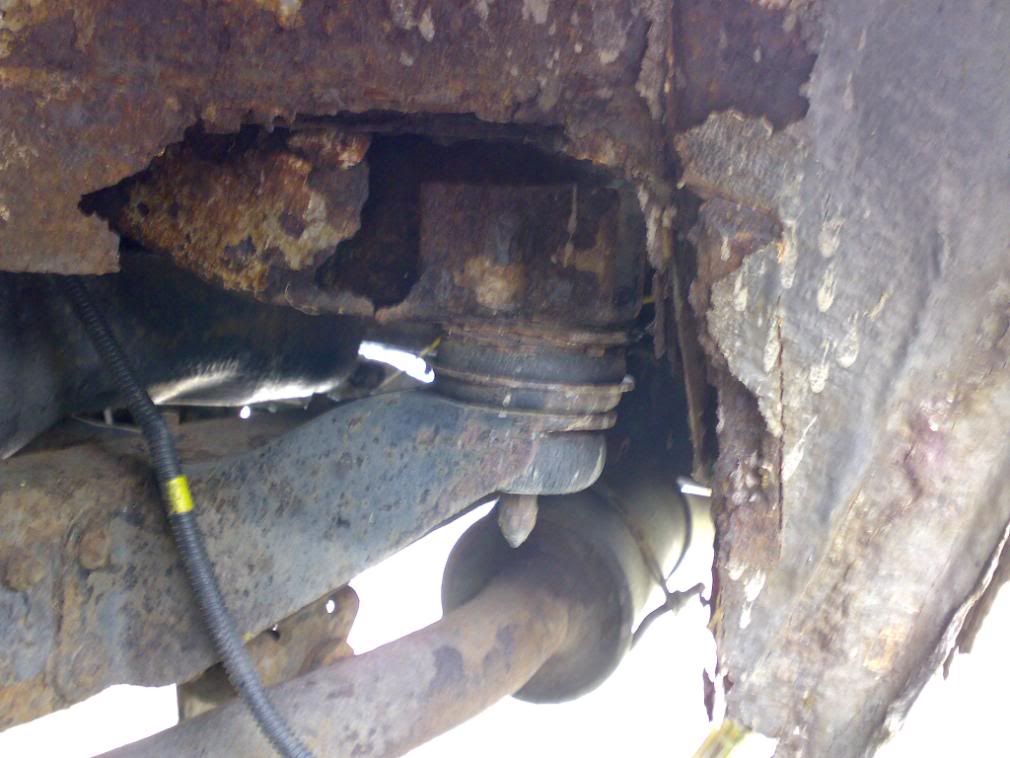 Rear body mount (above rubber bush) doing a lot of support there.. Frame mount (below the rubber bush) is fine
Fair amount of surface rust, but the frame is solid – phew! Check out that big old leaf spring still with its packaging in it!
Boot floor in this section has the integrity of a crisp packet though.. I can see my rear tyre!